Proficiency
Personality Assessment is a recognized proficiency by the American Psychological Association's (APA) Commission for the Recognition of Specialties and Proficiencies in Professional Psychology (CRSPPP). The Proficiency provides a basic set of standards and expectations for all licensed psychologists providing personality assessment services.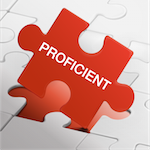 Those of us who work and train in this area know that proficiency in personality assessment is not simply a by-product of, nor is it guaranteed by earning a doctoral degree in clinical or counseling psychology. Rather, it requires specialized didactic and practical training in the integrative process of personality assessment... I encourage anyone doing work in this area, whether relatively new to the field, or a seasoned veteran, to pursue recognition of proficiency in personality assessment. Yossef S. Ben-Porath, Kent State University
---
Interested in the Proficiency?
---
The Process
Licensed psychologists who provide personality assessment services are encouraged to apply for proficiency recognition. The process entails a brief online application and uploading a CV and a redacted assessment report with testing data for most applicants. Materials are reviewed by 3 reviewers with established skills in the field of assessment. Applicants who are endorsed by two of the 3 reviewers are reviewed by the Board of Trustees towards formal recognition. All applicants, regardless of recognition receive feedback. Additional information regarding the application, applicant categories, and the recognition process is available below.
---
Who is Proficient?
Curious about professionals who have successfully gone through the process?
---
Proficiency Resources
---
Questions
Have questions about the Proficiency? Click Here to see answers to frequently asked questions!
Still have questions? Feel free to contact the Proficiency Coordinator:
---
APPLY NOW!
For detailed application guidelines, Click Here
For the Senior Assessment Psychologist statement (see application guidelines for details), Click Here
RENEWAL
For renewal guidelines, Click Here
---